A Fashion Guide to Styling Women's Chelsea Boots
A style originating from the Victorian era, it is believed that Chelsea Boots were designed by Queen Victoria's very own bootmaker, as early as the 1830's. Tasked with creating an easy to pull on and off ankle boot for her majesty, The Queen, that proved to be a resounding and long-term success.

From then, the Chelsea boot became high fashion in the early 1900's and was then adopted by equestrians worldwide, becoming known as the 'paddock' boot. The Chelsea boot gained status in the countryside scene and has firmly remained the perfect crossover style from town to country.
Casual and Effortless Chic:
For a laid-back yet fashionable look, pair your classic black or brown Chelsea boots with a pair of skinny jeans or distressed denim. Roll up the hem of the jeans slightly to draw attention to the boots. Add a simple white t-shirt or a cozy sweater, and throw on a stylish leather jacket for an edgy touch. This ensemble is perfect for casual outings, running errands, or a weekend brunch with friends.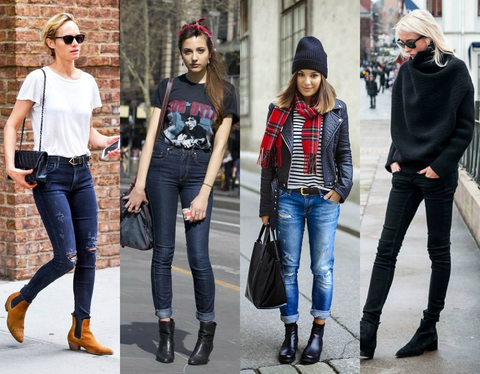 Office Elegance:
Yes, you can incorporate Chelsea boots into your work attire too! Opt for a sleek and polished pair of boots in a sophisticated color. Pair them with tailored trousers or a knee-length pencil skirt for a professional yet stylish look. Add a tucked-in blouse and a blazer to complete your office-appropriate ensemble with a touch of flair.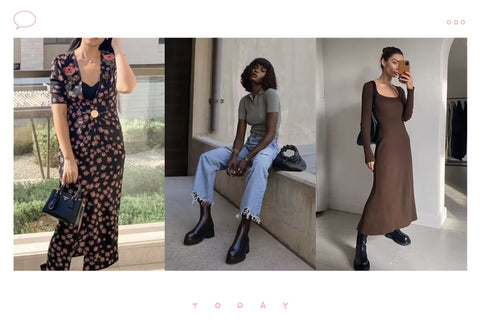 Edgy and Street Style:
For those who prefer an edgier and urban style, black leather Chelsea boots are your go-to. Pair them with ripped jeans or leather pants to create a rebellious and street-savvy outfit. Top it off with a graphic t-shirt or a moto jacket for an effortlessly cool look that's perfect for concerts or nights out with friends.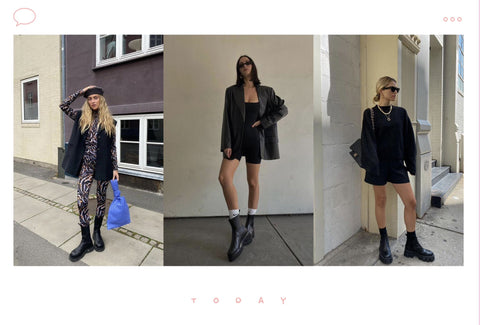 Winter Warmth:
Stay warm and fashionable during the colder months by combining your Chelsea boots with cozy layers. Pair them with thick leggings or tights and a chunky sweater dress or a long cardigan. Top off the look with a stylish scarf and a wool coat to brave the winter in style.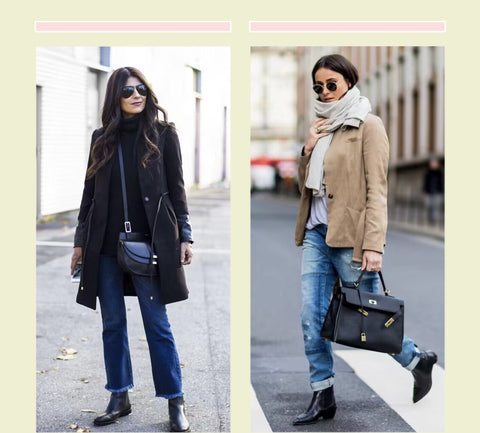 ---